Christina Sedlak
Realtor®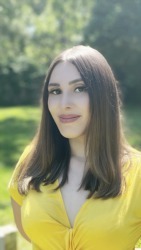 A Little About Me
And Why I Love Real Estate
Real estate goes far further then just showings and open houses. Eventually, there is going to be a new home owner, investor, or renter holding the keys to a property. To this day, I still love when my father tells me how proud he is of his home. I remember when he purchased the house, all he had to do was minimal work. He removed a few bushes, added some fresh paint, a few other minor things, and the Sedlak residence was born.
I absolutely adore that excitement and ability of being part of that process. While it was only the removal of bushes and fresh paint, it is now a house the Sedlak family proudly calls home. I want every one of my clients to have that same happiness. My role as a realtor is always exciting to me because no two clients are the same. Every new client provides a new journey! I understand and see the uniqueness in everyone and pride myself on building fun, proactive relationships with my clients. The bonds I create with my clients are truly the most rewarding part of my job. At the end of the day, my aim is to see my client holding the right set of keys.
I proudly help buyers and sellers in all areas of Long Island. I would be honored make your buying or selling goal happen!